It is very important to keep fats, oils, and grease (FOG) out of the sanitary sewer system for environmental and public health reasons. That is why Moon specializes in cleaning grease traps as needed or on a schedule. We take pride in our professional grease trap cleaning service. Our skilled grease trap cleaning technicians are trained to thoroughly remove, clean and dispose of all grease, wastewater, and solid material from your grease trap system.
Most cities require regular cleaning, and Moon Companies is an MSD Certified Hauler. With that certification, we handle keeping your business and equipment compliant with local, state, and federal regulations. At the time of service, you will receive a copy of the paperwork that will be submitted to MSD and maintained in house by our qualified staff. Regular maintenance of your equipment ensures that all components of your grease system are present and in good working condition. Any potential issues can be detected early keeping your sewer system from backing up and causing you costly repairs. We keep your back of the house running smoothly so that there are no interruptions or lost revenue during your business hours.
At Moon, we manage and schedule your restaurant grease trap service on a timely basis ensuring you meet all required regulations for your grease trap system. Setting up a regular service schedule is recommended in order to avoid issues that can arise from clogged or congested pipelines leading to the main sewer line.
Failing to properly manage grease traps can lead to violations, costly servicing, or closure due to unsanitary dining conditions. Grease trap service increments can vary based on restaurant size as well as grease and solids consumption.
In the Louisville/Metro Area, we are MSD Certified. We service grease traps in Louisville, Kentucky as well as the surrounding counties including Southern Indiana. We provide regularly scheduled grease trap service for large restaurant chains, down to single location restaurants and food preparation locations.
How does a grease trap cleaning work?
Most of the time grease traps are inside the building and under the sink. They are small metal boxes that usually range from 10 gallons to 50 gallons. Grease traps are often used on a sink-by-sink basis, so each sink within an establishment will have its own grease trap. Due to their size, grease traps should be regularly serviced once a month to avoid any technical issues or health code violations.
How does a grease trap service appointment work?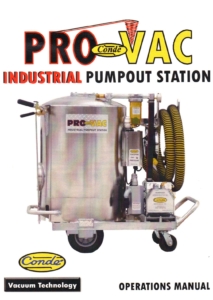 Once you've scheduled your grease trap service appointment, members of the Moon team will come to your location and pump your grease trap or grease trap interceptor. We use top of the line equipment to pump your grease receptacle including the PROvac grease trap machine. With the PROvac unit there is no need for dragging multiple hoses through a restaurant.
Any contractor who cleans restaurant grease traps knows there's rarely a convenient time for customers. While municipalities typically require regular grease trap cleanings, restaurant owners don't want to deal with the disruptions — a hose snaking through a kitchen, the odor, the noise and so forth.
But Moon Grease Trap Cleaning takes the pain away with our small PROVac grease trap machine. With the PROVac unit, our service tech's can easily maneuver through cramped kitchen areas and work quickly and quietly, with minimal business disruption. Great for a high-rise office building with cafeterias on upper floors. Small enough to fit through a standard doorway – pump out the trap and roll the PROVac back outside.
You can plug the PROVac into a normal 110-volt electric outlet, and the motor isn't so over-powered that it flips circuit breakers at restaurants. The entire operation is very quick and very quiet, so a grease trap cleaning can be done during service hours.
Instead of inefficiently hauling hoses around and potentially re-positioning a vacuum truck for each trap, a service tech can clean two or three traps with the PROVac, depending on the traps' capacities